11 Prototypes to be made for this year's Leaders Award 2019

In 2016 we saw the first idea 'the Trolley for the Elderly' by Aidan McCann built by the University of Strathclyde in Scotland. From that point the build side of the Leaders Award grew, in 2017 the 'Roll Over Bench' by Grace Finlay was built by the University of Strathclyde and The 'Smart Stick' by Mihika Sharma built by engineers from UCL London.
The 3rd year of proto builds in 2018 was even bigger with the University of Strathclyde making a combined idea 'The Bin Crusher' by Heather Pinder and Aimee Arndt. Kingston University London went all out and built two inventions, the 'Electricity making trampoline' by Toby Stringer and 'The Truggy' by Lyla Geraghty. The University of Southampton built an invention for the South 'The Fun Noisy Rubbish Bin' by Bella Hunt and the University of Central Lancashire made an invention for Burnley, 'Tooth Mate' by Jasper Cherry.

In 2019 we will have 11 prototypes being built by nine Universities! Below are the prototypes that will be revealed at the Leaders Award Events this year:
The University of Strathclyde are making the 'Winter Walker', their 4th prototype. Charlie Torley, a Primary 4 pupil from Cromarty Primary School, has invented an innovative Zimmer frame for old people, designed to be used in icy conditions. Keep updated with the University of Strathclyde's build here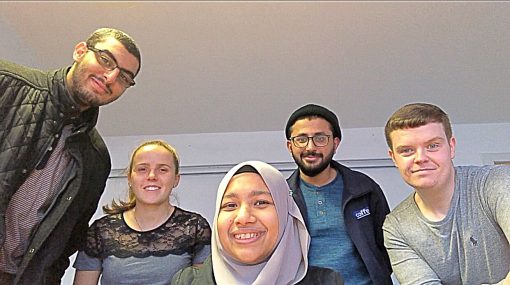 Glasgow Caledonian University will be making 'The Flat Pack Wind Turbine' by Douglas Macartney, an S3 student from the Royal High School in Edinburgh. His idea is to generate electricity from a simple to assemble 'flat pack wind turbine' to be used in the cramped conditions often witnessed in refugee camps. Douglas envisaged that these turbines could be used in remote areas with little or no access to power. You can find updates of Glasgow Caledonian University's  build here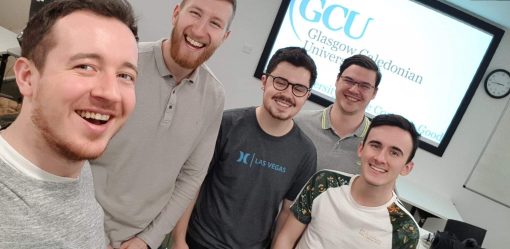 Kingston University are building an amazing three inventions! The Extending Sink, by Savannagh Dunne, a year 2 pupil from Abacus Belsize Primary School. Designed so that whatever your height the sink can be adjusted to suit you!
The Bicycle Sucker by Maisie Crook, another year 2 pupil from Rowan Preparatory School. This invention uses a bicycle to suck water from a well and into buckets.
The Magnetic Shirt is by Saaid Abdi a year 1 pupil from Trinity Primary Academy. Instead of fiddly buttons the shirt fastens with magnets. Keep an eye on the builds here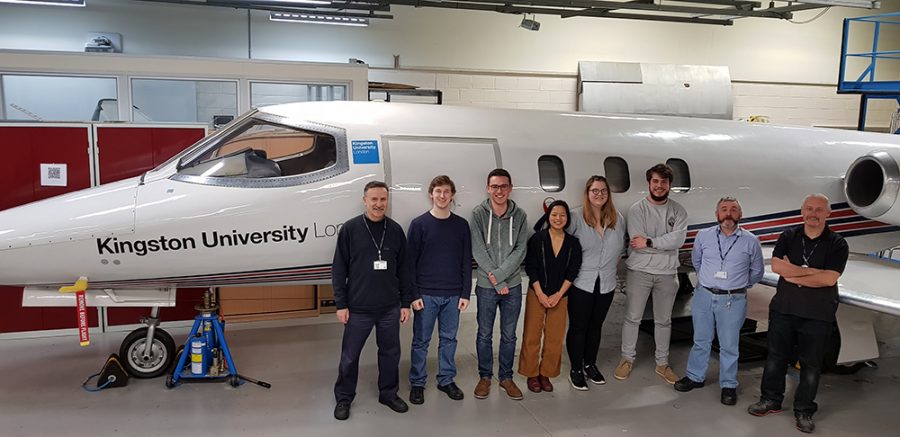 The University of Sunderland will be building for the North East of England, – the 'Liquid Detector' by Grace Kennedy, a year 3 pupil from Barnard Grove Primary School. 'The Liquid Detector' is a device for the partially sighted and alerts them if a cup or other type of container they are filling is full so does not overflow.
The University of Southampton for the South of England have chosen to build Isabelle Radley's invention, a year 3 pupil from Wonersh and Shamley Green C of E Primary School. Isabelle invented 'The Super Hearing Set', a design to help a person who is hard of hearing to listen to one person at a time. This idea was designed to help Isabelle's father who sometimes struggles to hear who is talking in noisy environments. Keep up to date with their build here
The University of Central Lancashire (UCLan) are building a prototype for Burnley this year. They have chosen to build the 'SMA Jacket' by Krystyna Marshall, a year 10 student from Sir John Thursby Community College. SMA (Spinal Muscular Atrophy) is a genetic condition that make the muscles weaker and causes problems with movement. Krystyna's SMA Jacket will use bioengineering that will help the SMA sufferers become more mobile.
Coventry University join us for Central England to build the 'Swing Wheel Chair', a string powered Swing Wheel Chair by Belle Blakeston, a year 1 pupil from Marfleet Primary School.
The University of Hertfordshire are joining us for the East of England and have chosen to build 'The Station' by Holly Deamer a year 4 pupil from Great Dunmow Primary School. 'The Station' to help you remove your muddy wellington boots!!
The University of the West of England (UWE) are building a prototype for the South West of England. The team has chosen Philippa Griffith's, a year 7 student from Hugh Sexey C of E Middle School, idea 'Red Line Breaking System' (RLBS). The red line braking system will display red lights to alert other drivers of the severity of the braking and levels of attention needed. Read more about the build here