JERSEY ELECTRICITY SPARKS THE IMAGINATION OF PUPILS
It's the second year that Jersey primary and secondary pupils are participating in the 'If you were an engineer, what would you do?' competition and this year Jersey Electricity has joined as an industry partner.
In January, around 60 pupils from five Jersey schools met engineering professionals from Jersey Electricity at an exciting problem finding and problem solving, inspiration session to announce Jersey Electricity becoming a partner.
The event organised with Skills' Jersey was opened by The Minister for Education Tracey Vallois, who praised the competition and Jersey Electricity's involvement: "Last year's competition saw hundreds of Jersey students come up with a solution to an everyday problem, with some ingenious and inspiring designs created.  Promoting STEM in such an engaging way and giving students, from three to nineteen, the opportunity to work alongside engineering professionals will hopefully foster a lifelong interest in these subjects".
Jersey Electricity Director of Operations Mark Preece told the young audience: "Nothing would give me greater pleasure than to meet some of you again in a few years' time working for Jersey Electricity. The future involves dealing with climate change, exploring new technology and digitalisation.  All have the potential to positively transform how electricity is generated, distributed and used.  For instance, we continue to develop our use of solar power, and the potential for tidal power, battery storage, smart homes and smart grids.  This means new services and new technologies. To do this we need new talent."
Chris Rochester, UK Director of Primary Engineer was in attendance and was suitably impressed:  "The buzz in the room today was palpable, with pupils having the opportunity to meet a variety of male and female Jersey Electricity engineering professionals, before identifying problems and designing solutions to them for the competition.  The competition in Jersey has really sparked the imagination of pupils here and we're all looking forward to seeing the unveiling of the 'Seater Scooter', being made by Kingston University at the Awards Event and public exhibition in July."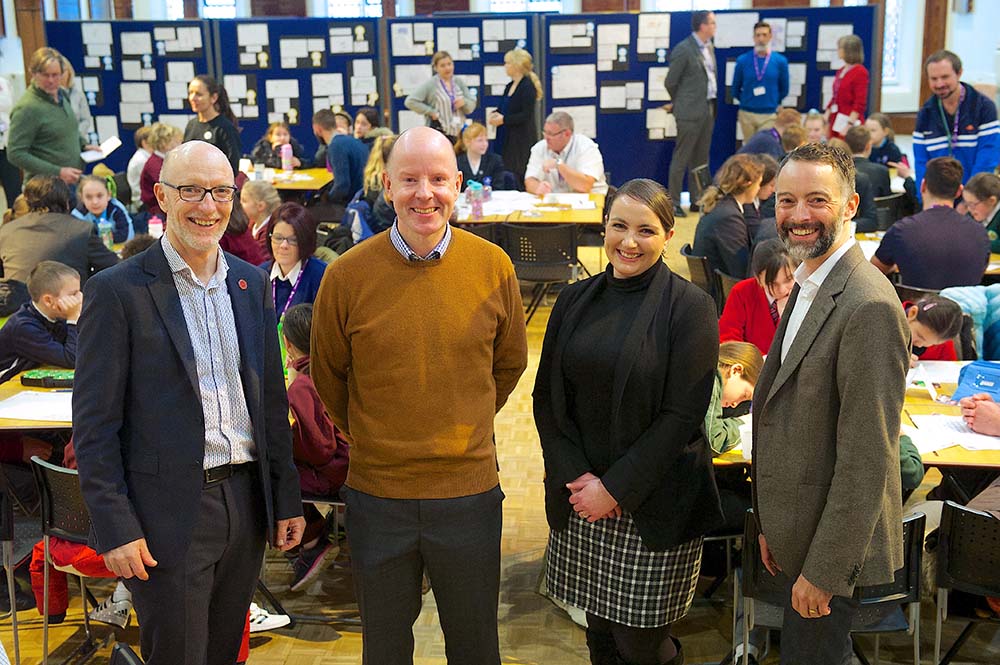 The deadline for the Leaders Award #Ifyouwereanengineerwhatwouldyoudo competition is the 25th March 2020 to register please click here