Home resources go live and FORD drive the NEW online interviews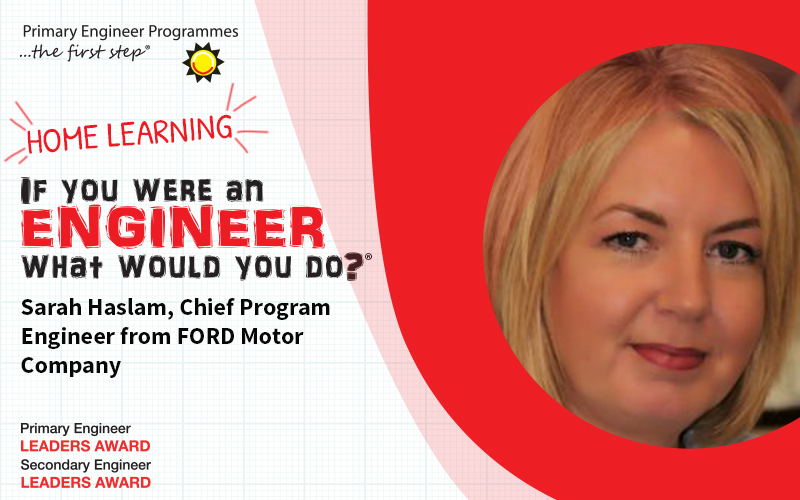 With lockdown extended and schools closed, 'If you were an engineer, what would you do?' is now being offered as a home project to help pupils, parents and carers and teachers with free resources and a whole new series of online interviews with engineering professionals for everyone to join.
Chief Program Engineer, EU Engine Programs at Ford, Sarah Haslam, was the first in the new series of interviews which will also see five more Ford engineers taking part.
Sarah said: "The idea before COVID-19 was for Ford engineering professionals to go into the schools to talk and present about what we do as an engineer and give pupils the opportunity to ask us questions in a Q&A session.
"Because we cannot physically go into the schools, we're supporting the online interviews. Anybody can dial in, and everybody can join the online sessions from their home. My interview was great with a mix of primary and secondary pupils, so the questions had a real range. It was a fantastic opportunity to inspire young people with the world of engineering and to get them to realise that it could be for them. We're asking: 'What problem would you solve?' That's the key message; it's about solving problems, making the world a better place. I'm looking forward to seeing the designs pupils come up with this year."
The series of online sessions and 'If you were an engineer, what would you do?' home resources are available here