Spotline Live Online Engineer Interviews From Your Home
In the spotlight over the next couple of weeks, we have three different engineering professionals from across the sectors that will allow you to explore the world of engineering further!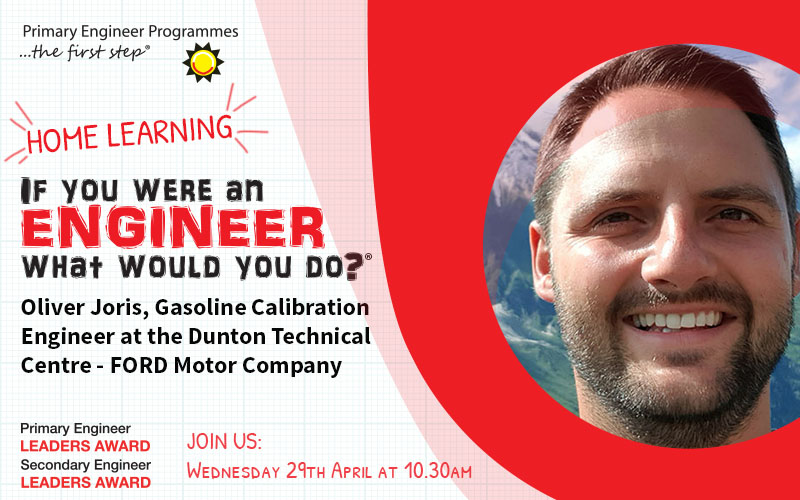 Find out how FORD motor company test engines for cars around the world.  From testing vehicles in the arctic circle at -30°, in the desert at +40° to testing up mountains and on tracks at sea level. Oliver Joris, Gasoline Calibration Engineer at the Dunton Technical Centre will be sharing fascinating insights in to how FORD make sure their engines work as they should. Catch Oliver on Wednesday 29th April at 10.30am.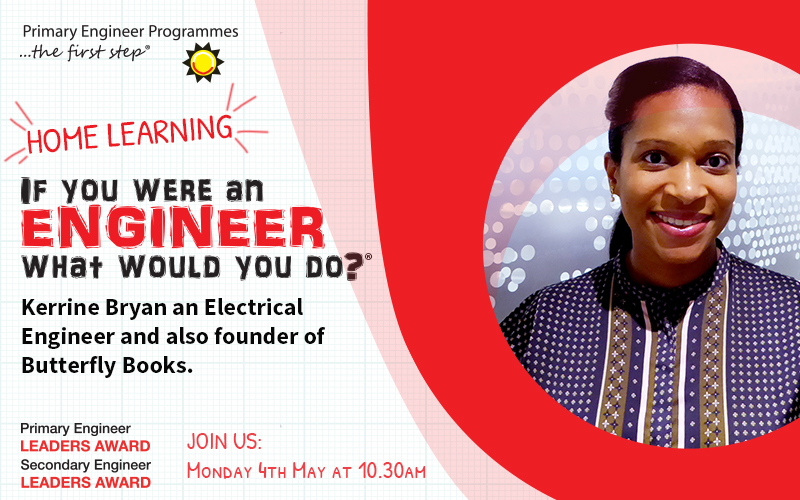 Kerrine Bryan is an Electrical Engineer and also founder of Butterfly Books.  Her aim is to educate, inspire and entertain through career themed children's picture books and on Monday 4th May at 10.30am she will be reading an excerpt from her book 'My mummy is an Engineer'. This story is all about a parent's adventure as an engineer and a very interactive session that covers various fields of engineering, including electrical, civil and mechanical engineering and is perfect for children aged between 3 and 7.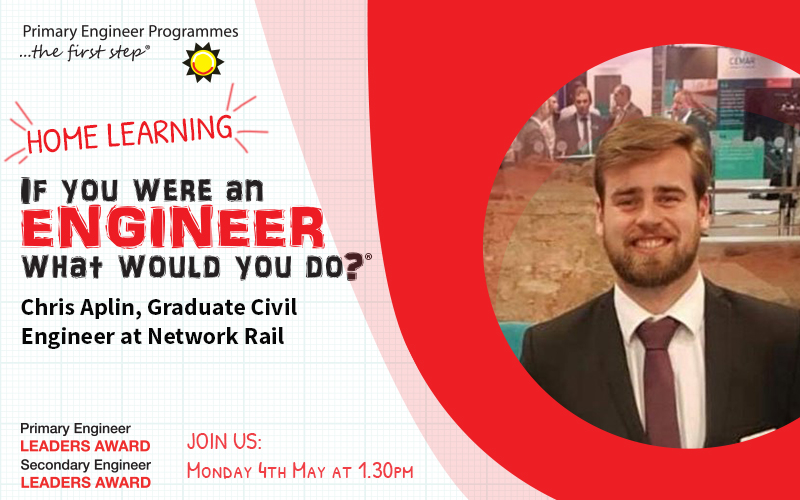 After getting good GCSE grades in Science and Maths, a 16 year old Chris Aplin had no idea what he wanted to do as a career, but after delving in to the world of engineering, saw the fascinating sides to what this career path could offer.  He graduated in July 2018 and just two months later landed a role with Network Rail as a Graduate Civil Engineer working in geotechnics.  Join Chris on Monday 4th May and hear how he creates computer visual models and uses his knowledge of materials of the earth to help design solutions that ensure railway tracks are suitable for trains to run as they should.
Meet the real life Iron Man on Wednesday 6th May at 10.30am.  Richard Browning, Founder & Chief Test Pilot at Gravity Industries decided he wanted to fly. Human-powered flight was, he knew, "a very eccentric realm." Nonetheless, it fascinated him and many design sketches and even more test flights later, his flying jet suit was born. Reaching a blistering world record speed of 85.06mph, tune in to Richard's online interview to hear how his idea became a reality.
Make sure you secure your place on the live Q&A sessions and get your questions ready for these fascinating engineering experts!
Live Online Engineer Events:
Ellie Davies – Chartered Structural Engineer from BuroHappold Engineering on Monday 27th April 10:30-am book here
Nick Valentine – Roboticist from the University of Salford on Monday 27th April 13-30pm book here
Oliver Joris, Automotive Engineer at Ford Motor Company on Wednesday 29th April 10:30am book here
Iulia Motic, Robotics Engineer at Leyton Tech UK on Wednesday 29th April 13:30pm book here
Richard Browning, Founder and Chief Test Pilot for Gravity Industries on Wednesday 6th May 10:30pm book here