25 DAYS OF INVENTORS: SATELLITES & SATELLITES WITH CONCAVE MIRRORS TO REFLECT THE SUN'S LIGHT BACK TO SCOTLAND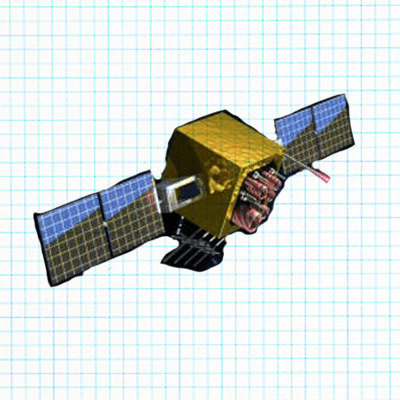 Who invented satellites
It all started with basketball-sized pack of technology known as Sputnik 1. The world's first ever satellite was launched on October 4, 1957 by the Soviet Union. Weighing 183 pounds, it took around 98 minutes to orbit Earth. While the launch of the satellite was just a single event, it marked the beginning of the space age and steered new military, political, scientific and technological developments.
The seed of its invention was sown back in 1952, when the International Council of Scientific Unions came to a decision of establishing July 1, 1957-December 31, 1958 as International Geophysical year. It was decided upon because scientists knew solar activity would be at a high around this time. Eventually the council called for the launch of satellites during the International Geophysical year for mapping the Earth's surface.
https://www.engineersgarage.com/invention-stories/history-of-satellite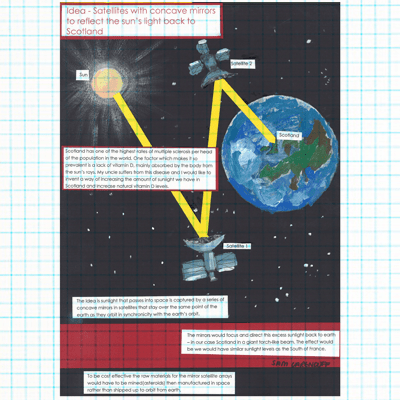 Sam Carenduff was a year 6 student from Netherlee Primary School in Scotland. His idea was to use satellites with concave mirrors to reflect the sun's light back to Scotland.  He discovered the problem that Scotland has one of the highest rates of multiple sclerosis per head of the population in the world. One factor which makes it so prevalent is a lack of vitamin D, mainly absorbed by body from the sun's rays. The idea is sunlight that passes into space is captured by a series of concave mirrors that stay over the same point of the earth as they orbit in synchronicity with the earth's orbit.