Welcome back to the 2018/19 academic year we hope you all enjoyed your breaks and are ready to get back into action, we certainly are!
2017/18 was another successful year for the Primary Engineer and Secondary Engineer Leaders award 2017/2018 we had over 37,000 entries across England and Scotland. We also had a record number of engineers involved who were all inspired by the pupil's inventions across the country and are eager to get involved with #LA2019, so if you aren't registered already please register here.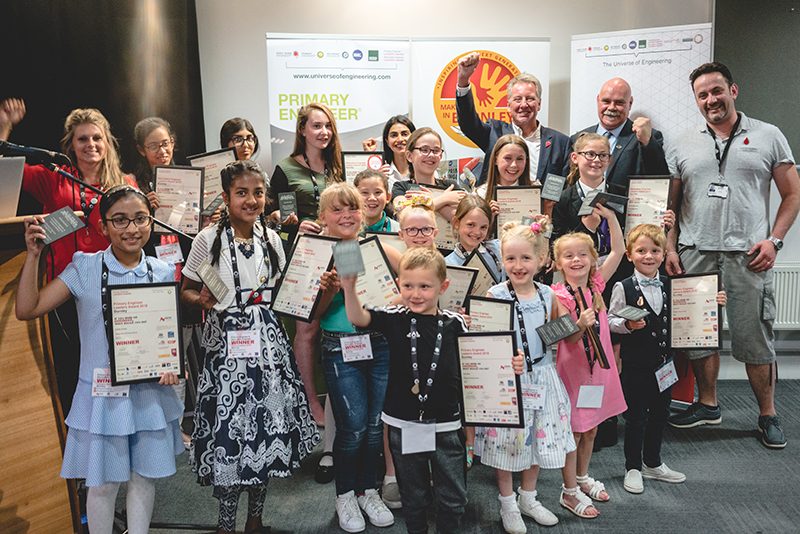 This year we have added 6 new regions to join the Primary Engineer and Secondary Engineer Leaders Award competition which makes 15 regions in total…..WOW!!!!
We welcome for the first time running the competition:
Jersey supported by States of Jersey Council, Skills Jersey and Kingston University.
Kirklees who are supported by Kirklees Council and the University of Huddersfield.
Lancashire supported by UCLan.
Northern Ireland who are supported by Thales and Ulster University.
Sheffield City supported by AMRC and the University of Sheffield.
South East England who are supported by Canterbury Christ Church University.
We are also joined again:
For the second year Central England supported by Bosch and Coventry University.
East England supported by MBDA and the University of Hertfordshire.
South West England supported by DE&S and the University of the West of England.
And for the third year Burnley who are supported by AMS Neve, Burnley Borough Council and UCLan.
Greater Manchester who are supported by Siemens, Greater Manchester Combined Authority, Manchester City Council, Oldham Council and Oldham Enterprise Trust.
South England who are supported by Thales, the University of Southampton and Winchester Science Centre.
And for the fourth year-round London join us who are supported by Siemens and Kingston University
North East England who are supported by the Reece Foundation.
And for the Sixth year, Scotland who are supported by the RAF, University of Strathclyde, Scottish Engineering, Terumo Aortic, Weir Group, Skills Development Scotland, Clyde Marine Training, RAF Charitable Trust, Allied Vehicles, IESIS, Babcock International and Cloch Solicitors.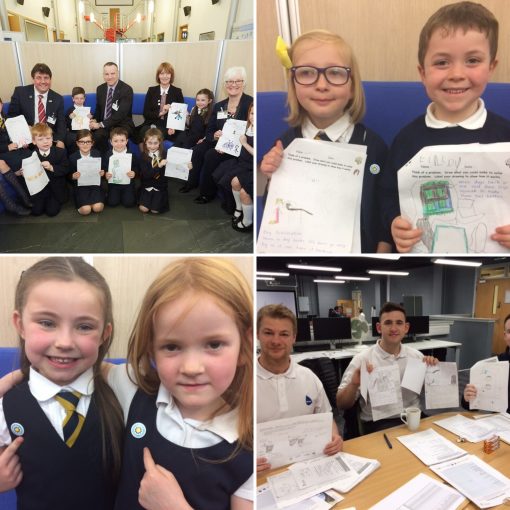 We are expecting this year to be even more fabulous then last year, providing many more opportunities for schools and engineers to get involved across England, Scotland and Northern Ireland. This year we will be extending our invitation to interview an engineer online – you can find out more here. We are also running our Primary Engineer and Secondary Engineer Leaders Award Master class giving teachers the opportunity to embed the programme and maximise its impact in the classroom.
The success of last year's grading days will result in many more of these events being held and you are welcome to join us. So, if you are an Engineer and you want to be involved we have a wide variety of opportunities from interviews to grading to the award events to be involved with, so if you are interested get in touch at info@leadersaward.com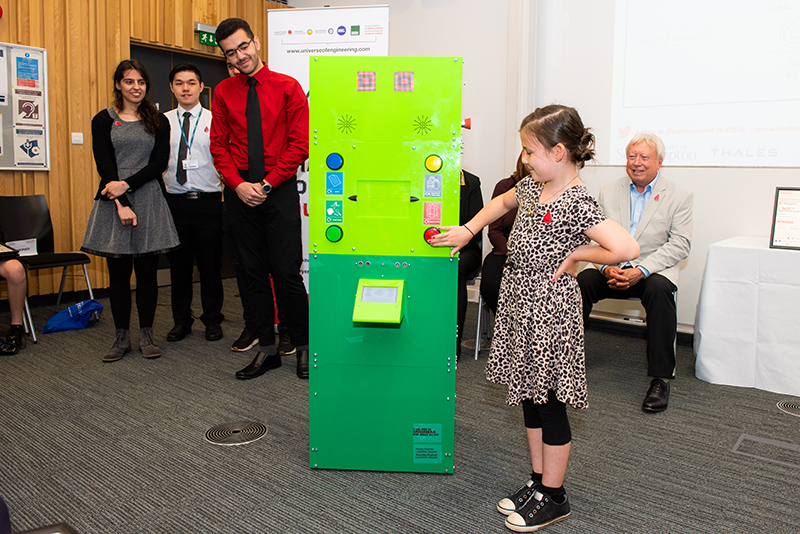 Many University partners made children's ideas last year such as;
University of Strathclyde Team Proto with the Bin Crusher,
University of Southampton the Fun Noisy Rubbish Bin,
Kingston University the Truggy and the Electricity Making Trampoline,
This year we are inviting many more to help not only build a child's idea but create blogs and outreach opportunities. To find last year's projects click here.
We hope you are ready and as excited as we are to be a part of 'If you were an Engineer, what would you do?' #LA2019 you can register now click here.  The deadline for your entries is March 27th, 2019.
Keep your eyes peeled as we will keep you updated with all the latest news for the Primary Engineer and Secondary Engineer Leaders Award.