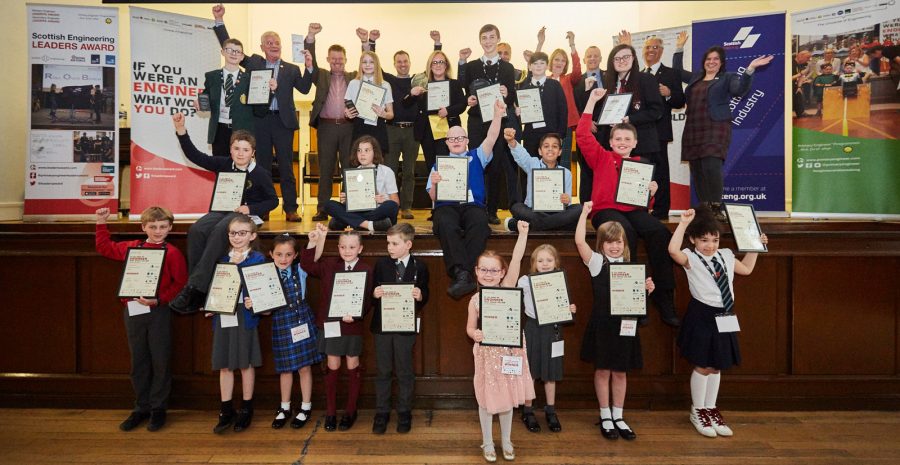 Opening the Valve on STEM Education, Primary Engineer and The Weir Group Introduce Schools to Engineering
Primary Engineer® is ecstatic to announce The Weir Group as a funding partner for the 'Scottish Engineering Leaders Award' competition across the nation for the seventh year, bringing engineering to the classroom.
Donna Johnstone, Head of Partnerships for Scotland, said: "Through Weir's long-term support of Primary Engineer, numerous students have been introduced to a variety of engineering disciplines within Weir, opening their eyes to their career potential. Working together to enhance our communities and engineering opportunities, we are invested in improving and encouraging pupils to consider a career in STEM."
The 'Scottish Engineering Leaders Award' asks primary and secondary school students to identify a problem in the world, design a solution to it and write a persuasive letter to judges about why their design should win. Inspired by interviews with engineering professionals, students discover a range of roles and careers in engineering, learning to look at the world around them and design solutions to everyday problems. By writing an accompanying letter, pupils learn how to effectively put persuasive points to the judges.
Rosemary McGinness, Chief People Officer, The Weir Group, said: 'The Weir Group is delighted to be a longstanding industry partner of Primary Engineer's Scottish Engineering Leaders Award. We are committed to supporting targeted, early interventions designed to encourage young people across all stages of education to consider a future career in STEM.'
Together, Primary Engineer® and Weir are investing in nursery, primary and secondary school pupils to address the STEM and engineering crisis we face. To begin creatively introducing your students and find out more about the 'Scottish Engineer Leaders Award' competition, visit www.leadersaward.com.
About Primary Engineer®
Primary Engineer is an educational not-for-profit organisation that provides a suite of programmes to encourage children from 3 to 19 years to consider STEM and engineering careers. Primary Engineer inspires children, pupils, parents and teachers through continued professional development courses, whole class project work, competitions, and engagement with engineers and industry professionals to ensure the learning has a context to the wider world. Primary Engineer addresses the diversity and gender imbalance in engineering with early years, primary and secondary pupils.
About The Weir Group
Founded in 1871, The Weir Group PLC is a premium mining technology business whose purpose is to make customers' operations more sustainable and efficient. The Group is ideally positioned to benefit from structural trends that support long-term demand for its technology including the need for more essential metals to support economic development and carbon transition. Weir's highly engineered technology enables these critical resources to be produced using less energy, water and waste-reducing customers' total cost of ownership. The Group has c.11,000 employees in over 60 countries.