25 DAYS OF INVENTORS: WALKING STICK & SMART STICK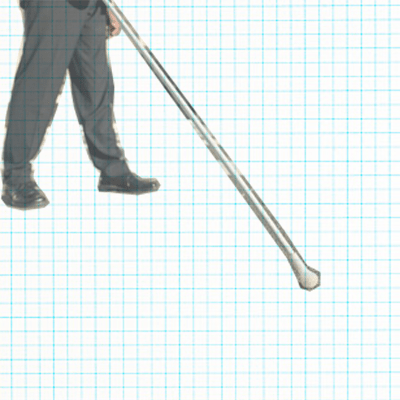 James Biggs – walking stick
The origin of the white cane had it's beginning in the time between the two World Wars. James Biggs of Bristol claims to have invented it in 1921. After losing his sight and feeling threatened by traffic near his home, he painted his walking stick white to be more visible to motorists.
https://blindwisdominternational.wordpress.com/2013/10/15/today-is-white-cane-safety-day-but-who-is-james-biggs/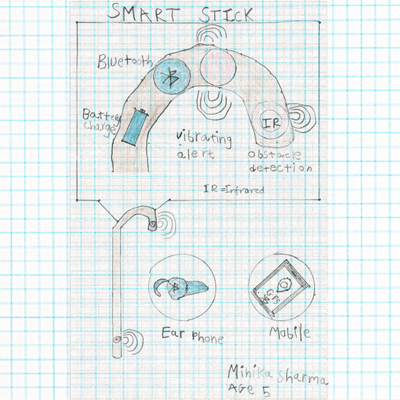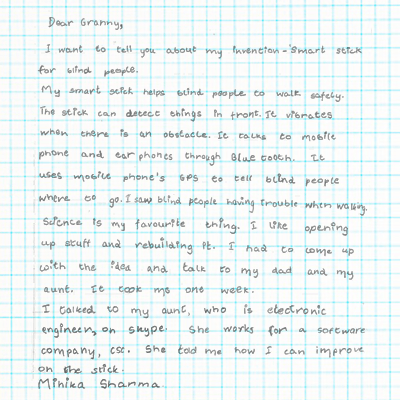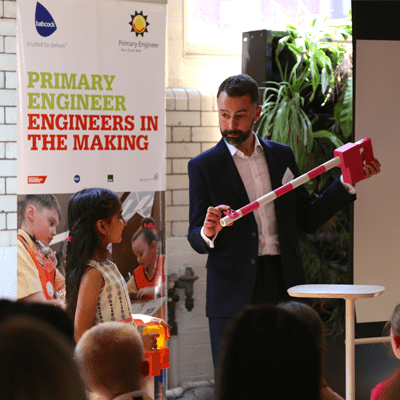 Mihika Sharma was a year 1 pupil from Brindishe Green Primary School.  Her invention was the 'Smart Stick For The Blind'. Unlike James idea of creating the stick to be white to be more visible for others to notice. Mihika took the stick one step further and built in so the stick detected obstacles and vibrated when it detects anything. It talks to mobile phones and ear phones through Bluetooth. It uses mobile phone GPS to direct the blind person where to go. Mihika's invention was also produced this year as a prototype!