WALL OF FAME 19 WINNER #WallOfFame19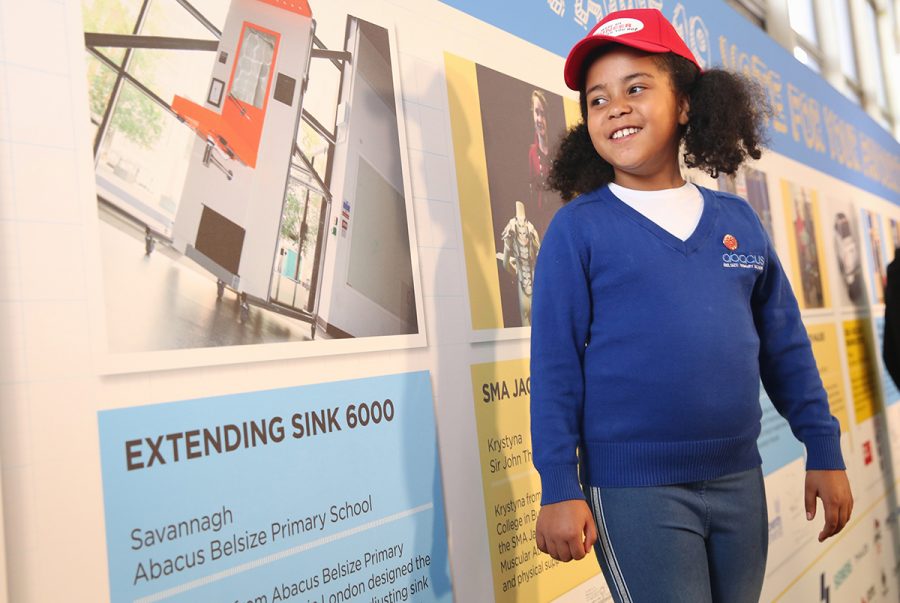 With 1308 votes cast over the last three weeks we have a winner 'The Extending Sink 6000' by Savannagh built by Kingston University London.
'Savannagh from Abacus Belsize Primary School in Belsize Park in London designed the Extending Sink 6000. This self-adjusting sink was designed to automatically rise or lower dependant on the users height.'
Second place goes to 'The SMA Jacket' by Krystyna built by the University of Central Lancashire (UCLan).
'Krystyna from Sir John Thursby Community College in Burnley in Lancashire designed the SMA Jacket to support sufferers of Spinal Muscular Atrophy enabling greater mobility and physical support.'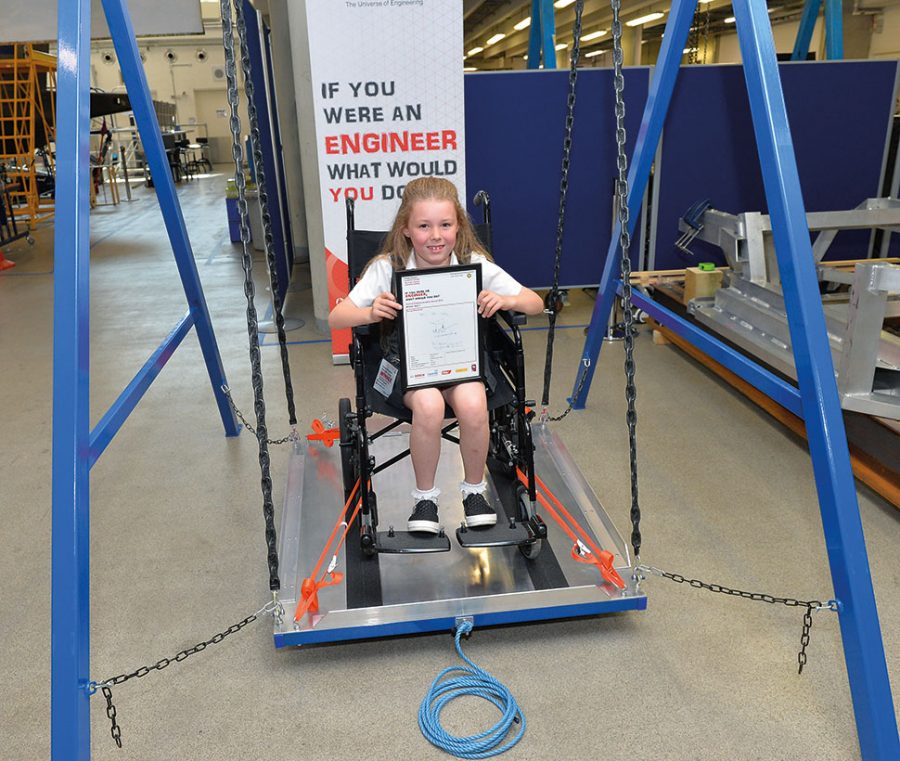 In third place was the 'Wheelchair Swing' by Belle built by Coventry University.
'Belle from Marfleet Primary School in Hull in East Riding of Yorkshire designed the Wheelchair Swing to enable wheelchair users to use a swing in the park.'
Winner from Previous Years Designs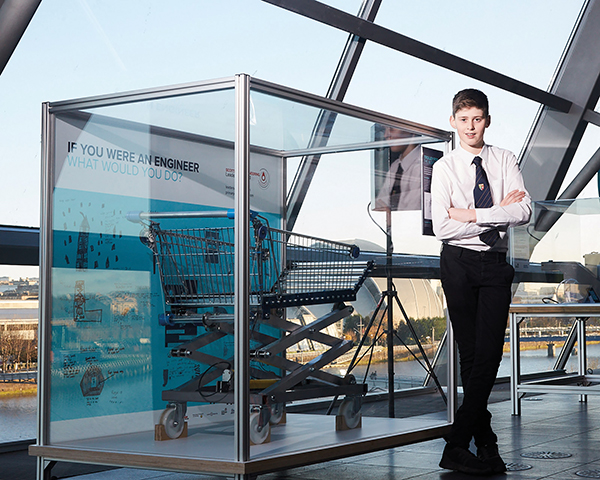 The winner for the previous designs goes to 'The Trolley For The Elderly' by Aidan built by the University of Strathclyde Glasgow.
'Aidan from Cromarty Primary School designed The Trolley for the Elderly to aid his little Grandma who struggled to lift her shopping out of the shopping trolley and into the boot of her car. Built in 2016 this was the very first build. '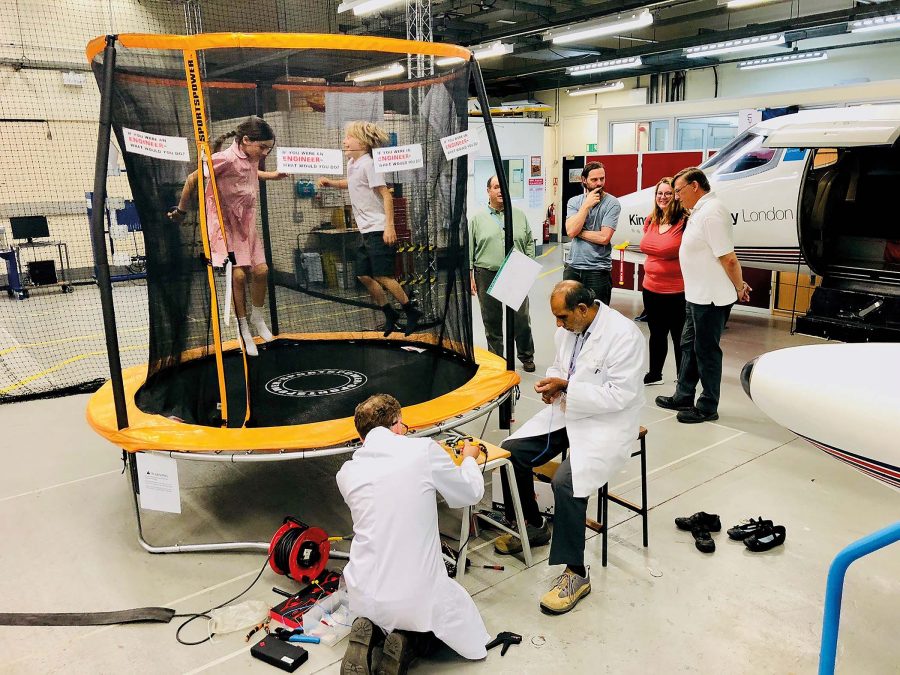 Second place goes to 'The Electricity Trampoline' by Toby built by Kingston University London.
'Toby from Felsted Preparatory School in Felsted, Essex invented The Electricity Trampoline that will generate power to charge small devices when children bounce on it – the benefits are threefold; environmentally clean source of energy, exercise for children and charged devices.'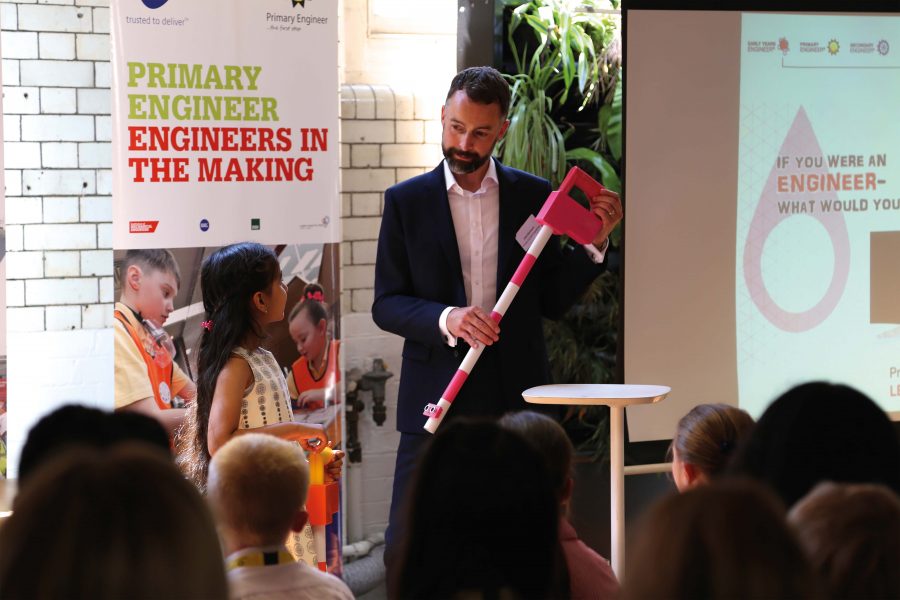 In third place was the 'Smart Stick' by Mihika' build by UCL.
'Mihika from Brindishe Green Primary School in Lewisham invented The Smart Stick. A navigation device for blind people, as well as vibrating when close to objects, it incorporates Bluetooth to connect with a mobile phone that utilises the GPS on the mobile.'