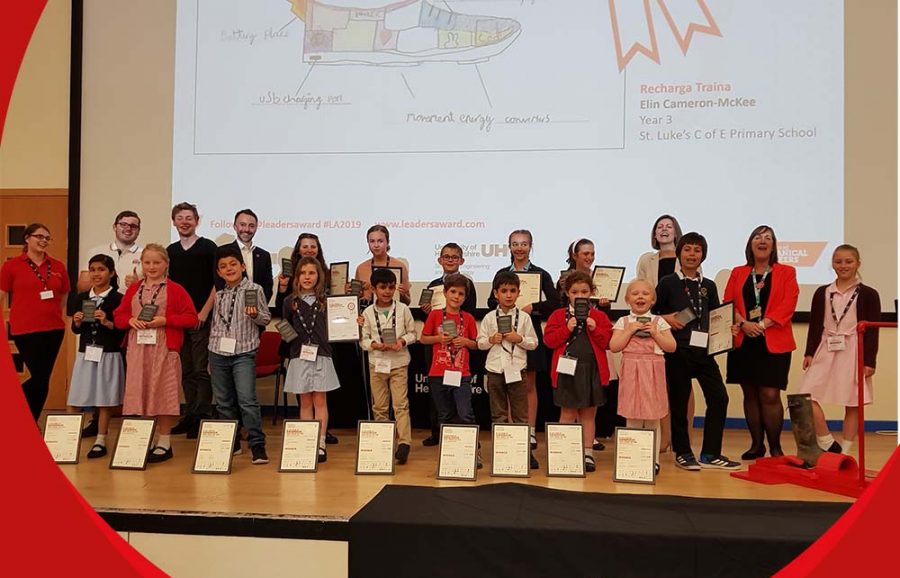 VolkerWessels UK joins Primary Engineer in encouraging the engineers of the future
Primary Engineer® is pleased to announce VolkerWessels UK as a funding partner for 'If You Were An Engineer, What Would You Do?®' competition in East England.
If You Were An Engineer, What Would You Do?® asks pupils from early years, primary schools and secondary schools to identify a problem in the world and design a solution to it. As pupils' interview VolkerWessels UK engineering professionals, from a range of roles and research into engineering they are encouraged to look at the world around them to find problems an engineered solution could solve. Alongside their annotated drawings, pupils write an accompanying letter to persuade the judges to select their design; some of which will be built by Primary Engineers' competition university partners.
Lauren Oldfield, Head of Partnerships – Central England at Primary Engineer, said: "We are delighted to have VolkerWessels UK join us as a funding partner in this academic year for 'If You Were An Engineer, What Would You Do?'. The opportunity for schools across the East England region to be involved in the competition is hugely exciting and will offer pupils and teachers access to free resources and online interviews with engineering professionals. The competition enables young people to develop a range of skills and allows them to understand the creativity and ingenuity in engineering by identifying problems in the world and designing solutions to them.  We are already looking forward to seeing the entries – the possibilities are endless."
Emma Ward; Head of sustainability at VolkerWessels UK, said: "We are delighted to be partnering with Primary Engineer on their 'If You Were an Engineer, What Would You Do' competition. Engineering is often overlooked as a career by many young people, simply because it is misunderstood. This competition translates engineering into something that everyone can understand, by placing the focus on fixing the real-life challenges young people see and experience during day-to-day life.
"Getting children to let their minds run free can be the start of something very exciting! It offers our engineering professionals the opportunity to share their expertise and passion, and for our other employees, the chance to get involved with judging some incredible and thought-provoking ideas."

About VolkerWessels UK
VolkerWessels UK is a multi-disciplinary construction and civil engineering company with a turnover of £1,180 million.
VolkerWessels UK employs more than 3,000 staff in five operating business units, VolkerFitzpatrick, VolkerRail, VolkerStevin, VolkerHighways and VolkerLaser.
We operate across the UK in civil engineering, construction, railway engineering highways, steel foundations, pipeline and cable installation, marine works, flood protection and land reclamation.
www.volkerwessels.co.uk
Media contact:
Hilary Kendrick, Head of Corporate Communications at VolkerWessels UK on 07384797370 or hilary.kendrick@volkerwessels.co.uk
Social media:
VolkerWessels UK Twitter handle: @VolkerWesselsUK
Hashtags: #VolkerWesselsUK
About Primary Engineer
Primary Engineer is an educational not-for-profit organisation that provides a suite of programmes that encourage children from 3 to 19 years to consider STEM and data careers. Primary Engineer Programmes inspire children, pupils, parents and teachers through continued professional development, whole class project work, competitions and exhibitions. All the programmes are linked to industry professionals to ensure the learning has a context to the wider world. They develop essential skills, promote engineering and data careers and address the diversity and gender imbalance in engineering and data with early years, primary and secondary pupils. Primary Engineer has won accolades including successive Red Rose Award's for 'Skills and Training Provider of the year', Burnley Councils' Chief Executive's' Award for bringing 'Education and Industry together' and featured in the Scottish Government's Manufacturing Future for Scotland and the Engineering Skills Investment Plan. For further information visit www.primaryengineer.com.