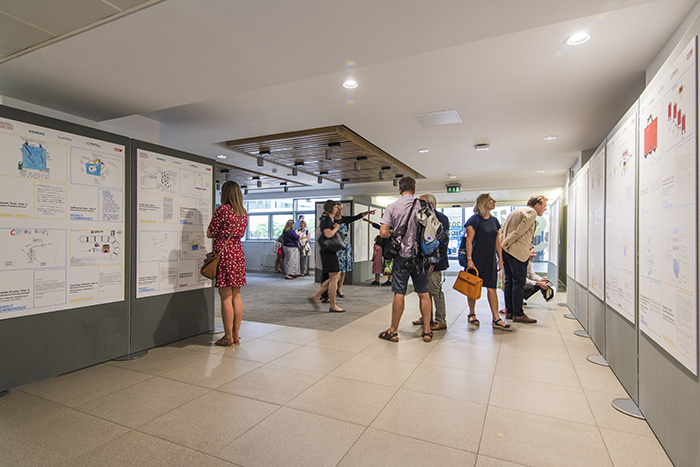 South of England Leaders Award
The University of Southampton hosted the first South of England Leaders Award at the Design Show at Boldrewood Campus. The exhibition was slightly different compared to other Leaders Award exhibitions, the drawn inventions and letters submitted by pupils were printed on display boards which emphasised the pupils' unique ideas through a professional manner, everyone was thrilled with the results. Winchester Science Centre and Planetarium were that impressed they are exhibiting the boards in the Science Centre, amazing!!  100 pieces were displayed, 13 winners were selected and 33 highly commended.
Our special guest speakers on the day were:-
Anna Barney Associate Dean Education, Faculty of Engineering and the Environment, University of Southampton Professor of Biomedical Acoustic Engineering.
Steve Mitchell Manufacturing Manager at Siemens,
Geoff Baker FIMechE President Elect of the Institution of Mechanical Engineers, Chartered Engineer and Entrepreneur, MD/Co-Founder Plant Asset Management & ATL, Voice of Entrepreneurial Engineers.
The overall winner of the Siemens award was Bella Hunt a Year 3 pupil from May Park Primary School in Bristol. Inspired by Thierry Pope from MOD, Bella invented the "Fun, Noisy Rubbish Bin," a solar-powered, waste receptacle that travels around playgrounds asking adults and children if they have any litter to dispose of. It also makes noise.
We would also like to thank University of Southampton, Winchester Science Centre and Siemens!
To find out the winners of the South of England please click here