Meet an engineer: Eleanor Davies Structural Engineer, Chartered Member of the Institution of Civil Engineers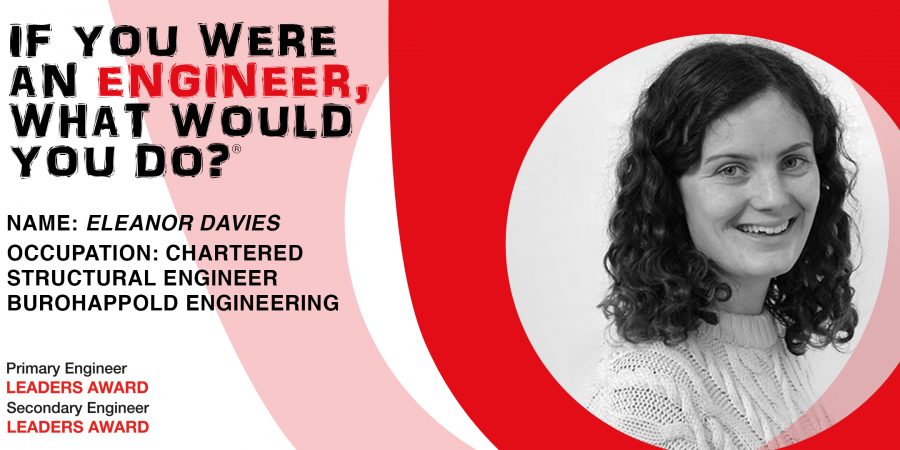 I am a Structural Engineer, which means I make sure buildings (and other structures like bridges and sport stadia) stand up. I work with Architects, who design how the building will look, Mechanical and Electrical Engineers, who work out how to light, heat and cool the building and Quantity Surveyors, who calculate how much the building will cost. Day to day, I use maths and physics to design the structure for the building, creativity to solve difficult problems and art to draw the building so a builder can build it correctly. I ring, meet and email architects and builders to make sure our designs all work together and get built as they should be. One of the best bits is when I go to site to look at the building that I designed coming to life.
I always liked maths, science and art at school and building dams on the beach. Engineering gives me the opportunity to put all of these things to good use, to solve problems and to make a visible impact on the world around me. I love what I do and have been lucky enough to work on different buildings all over the world.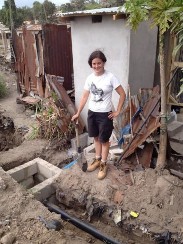 Education
GCSEs: Mathematics, English Language, English Literature, Physics, Biology, Chemistry, French, Spanish, Latin, History, Art, Religious Studies: Philosophy & Ethics)
A Levels: Mathematics, Further Mathematics, Physics, Chemistry, Economics (AS Level only)
University: Master of Engineering in Civil, Structural & Environmental Engineering, University of Cambridge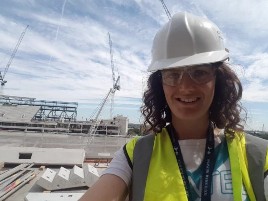 Work Experience
I was considering architecture. When somebody told me engineering existed, I did a week's work experience and loved it. At university, I tried a few things to see what I liked, including:
Working at a structural engineering design office in London;
Teaching engineering and English in China to 16 and 17 year olds;
Working at a different structural engineering design office in Bath, working on the initial design for the expansion of the Etihad stadium;
Leading the design and construction of a sewerage system in Tanzania that benefited 150 people in 20 houses, working with the local government, community, charities, universities and builders.

After university, I decided that designing sports stadia, combining two of my interests, was for me, so went back to Bath where I have been since. Whilst at this design company, I have worked on many different things, including:

The design for the new Tottenham Hotspur stadium, including working on site for seven months;
The design and construction of a footbridge in Rwanda;
The design of a 12 m high puppet;
The alteration of an existing aircraft hangar for science research and development;
Organising a conference for graduate engineers and students to hear from leading experts;
Organising a camping trip for 100 people paid for by work;
Going into schools to explain what engineering is and run competitions;
Presenting at different competitions.
Interests
I love sport, so am usually playing sport when not working. I manage a local hockey team, am captain of my work cricket team, play touch rugby, tennis, football, ski and run when I have time.
I travel a lot. Engineering is ideal for people who love travelling, as engineers are needed all over the world.
Read more about Eleanor's online interview here https://blogs.uwe.ac.uk/engineering/engineering-is-a-hugely-diverse-profession-open-to-all/